Giants of Africa, the foundation dedicated to enriching the lives of African youth through sport, and Masai Ujiri, Vice President and President of the Toronto Raptors and Founder of Giants of Africa, announced today, the 7 October 2021, that they will unveil four new court basketballs during Ujiri's visit to Nigeria later this month.
Ujiri will return to his home country of Nigeria to unveil the new courts as part of the foundation's Built Within initiative, a multi-year investment to build and refurbish 100 courts across the continent.
The next cluster of courts unveiled in Lagos includes Ijeshatado High School, Oworonshoki, in a community park, and Ilupeju High School. Additionally, they will unveil a new training ground for the Lagos Warriors professional basketball team with head coach Col. Sam Ahmedu and local community leaders.
"I am so happy that Giants of Africa has continued to show its strong commitment to developing talent in Nigeria," Ahmedu said. "As someone whose life changed when I was accidentally introduced to the sport, I know how imperative it is that we expose as many children as possible to what is out there. These courts are a great way to ensuring that we foster as much potential as possible in our communities.
Also Read – WCQ 2022: Lagos Agog as Super Eagles Battle CAR, Seeks to Extend Lead in Group C
Historically, one of the most difficult challenges for athletes in Nigeria, and across Africa, is the lack of quality facilities and equipment to develop their talents.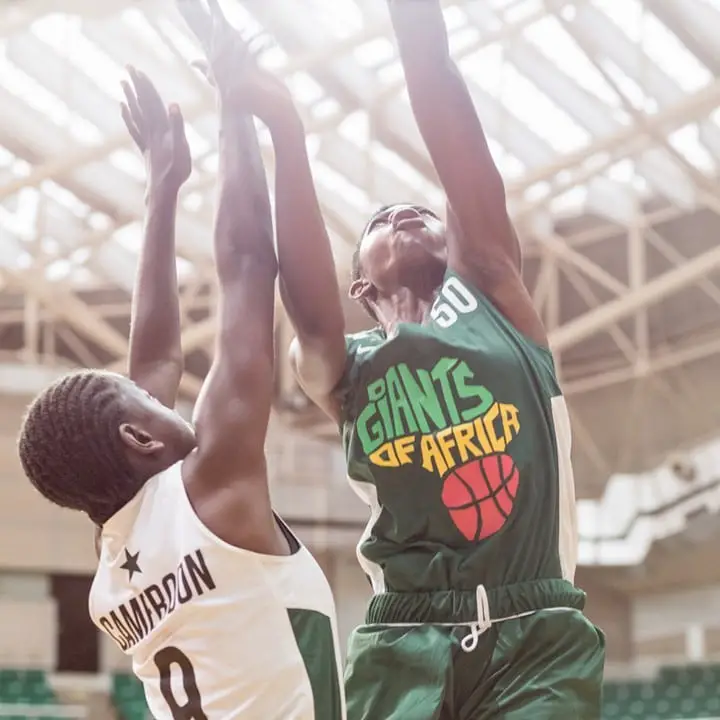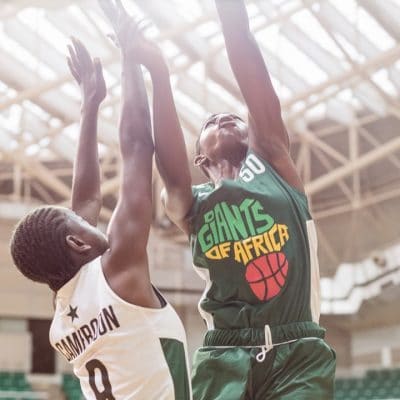 "The talent is there," Raptors forward and Nigerian Precious Achiuwa said. "It's about continuing to develop the game and providing the next big wave of young African players with the coaches, facilities and equipment to improve."
"The African continent, and Nigeria in particular, is teeming with raw talent," Ujiri agreed. "As we see more and more players recruited into the NBA from Nigeria, it has never been clearer how much the continent needs this investment to find the next generation of stars, both on the field and off."
Since 2003, Giants of Africa has used sport to empower young people to dream big, running basketball camps and clinics for boys and girls in 17 countries across the continent. Last month, Giants of Africa launched the 100 Courts initiative and unveiled facilities in Kenya and Tanzania.
More than five other courses will be unveiled in October and November in Nigeria, Burkina Faso (sponsored by IAMGOLD) and Côte d'Ivoire.
Some courts in Nigeria and Burkina Faso are also made possible thanks to the support of Project Tseigh (PjT), which provided solar panel lighting installations.
Copyright © 2021 Completesports.com All rights reserved. The information contained in Completesports.com may not be published, broadcast, rewritten or redistributed without the prior written permission of Completesports.com.