STILLWATER – Oklahoma State's basketball season ended on Saturday with Tyreek Smith blocking Texas Tech's last shot and Moussa Cisse tossing the ball almost off the scoreboard at Gallagher-Iba Arena to celebrate the victory 52-51 from OSU.
Moments before, Bryce Thompson jumped up and down while clutching a towel around his neck, Keylan Boone slapped the ground to incite a final defensive stance and Kalib Boone did the "Griddy" dance along the bench. Cowboys.
Right after, the players bumped their chests all over the floor, gathered along a baseline, draped their arms around each other's shoulders, and swayed toward the "Alma Mater." from school.
So there was some success, some joy and some unity at the end of an OSU season that could have been a miserable, fractured failure given the NCAA's rejection in early November of the ban appeal of the college playoffs.
And a bit of justice, finally.
"It was really sweet," Thompson said. "You want to be able to come out on top. You want to be able to maximize what you can do. The NCAA sort of bothered us early on, but we stuck with it. We tried to do what we could, to do what was in our power.
The NCAA unplugged Thompson and his teammates five months ago by penalizing them for a petty crime they had nothing to do with. They stole the NCAA Tournament, college sports' biggest prize, from their future and got their heads around themselves confused about how to handle the present.
OSU suffered in general, but the players had it much worse than their coaches, administrators and fans. Nothing in OSU's ensuing 15-15 season has ever changed that cold, hard fact.
Saturday's one-point win didn't change that.
But at least we got to see these young men aged 18-22 walking out happy. They always and always fought together.
"I'm pretty proud of these boys," said point guard Isaac Likekele.
Mike Boyton was the proudest.
The OSU coach wept for his players when the appeal decision was released five months ago. He cried again in the post-match locker room on Saturday.
"I got more emotional than I thought I would," Boynton said. "As I started to think about how these kids were competing, it really burned in my heart, they don't have another chance to go and finish this thing like most other people have a chance to finish it. ."
Boynton should benefit from a range of feelings over the past five months. We should probably see the psychological toll of this season hitting him soon.
In Saturday's moment, however, let's stick with his players.
They were complained about by many of us when the NCAA made its final judgment. They were prejudiced about how they would react and end up playing. They were psychoanalyzed, it seemed, every week in November, December, January and February.
Then March came and they were complained again.
Think it's easy for college basketball players to navigate a normal season? With the whole world critical and now new-age phenomena like the transference portal and the name, image and likeness lurking to disturb their minds?
Imagine what a post-season ban, just as the season rolls around, could do to those minds.
I would have lost mine. Are you kidding? At 20 years ? I lost it when my political science professor threw me a quiz.
The 20-year-old Cowboys had to withstand Texas Tech's trash compactor defense and rawhide toughness on Saturday. They had to hang on despite their own inconsistent and sometimes unlucky basketball.
They had to go on for a 30th game on the 122nd day since the NCAA's decision.
And here is Thompson nailing the go-ahead 3-pointer on Avery Anderson's drive and Bryce Williams' pass. And then Smith challenging Tech 3's last resort after Cisse, Likelele and Anderson challenged everything the Red Raiders tried to do in the 15 seconds leading up to it.
Here they were all dancing, pounding the ground, thumping their chests and swaying.
"We were all connected," Thompson said of OSU's defensive effort and, honestly, so much more than that.
It was a beautiful sight after what these players went through. It was a real show.
It was the only fair way for these Cowboys to get out, unfairly as they were treated on the way in.
Photos: OSU defeats Texas Tech in the final, 52-51
OSU vs. Texas Tech 013
OSU vs. Texas Tech 009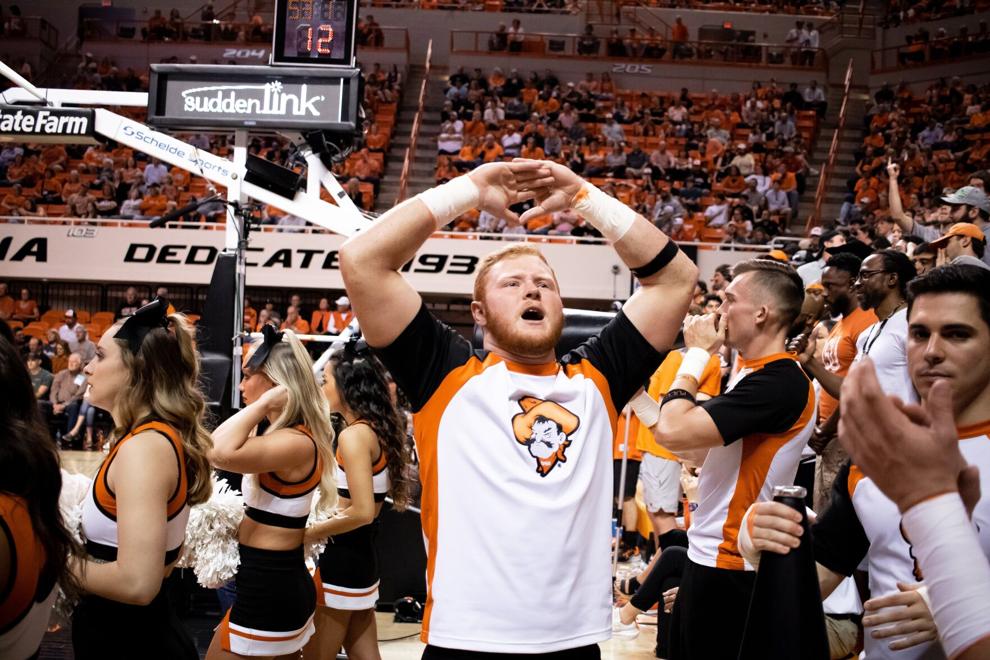 OSU vs. Texas Tech 014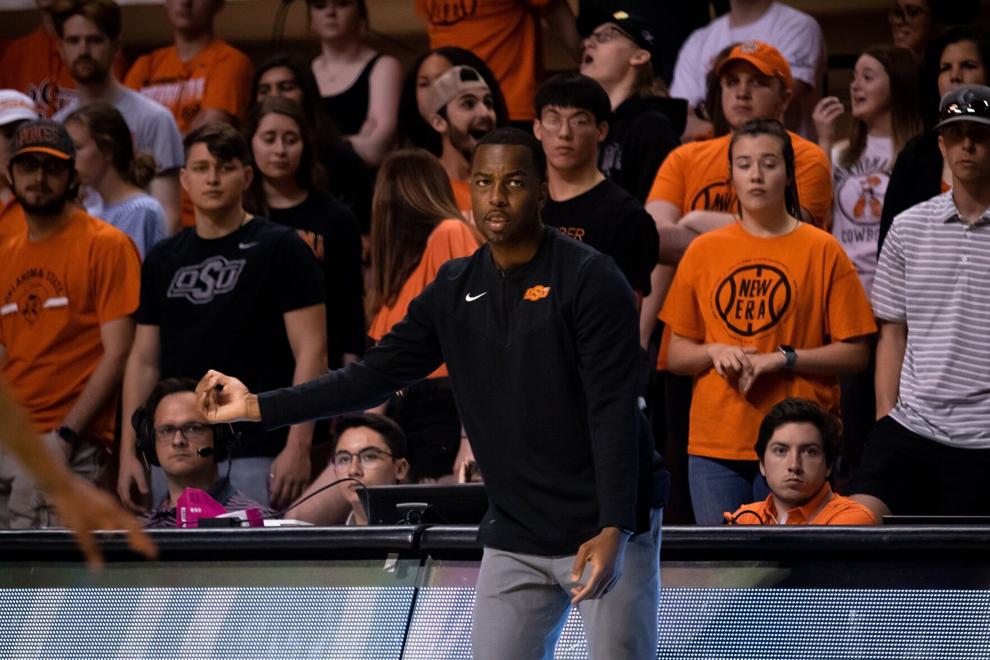 OSU vs. Texas Tech 010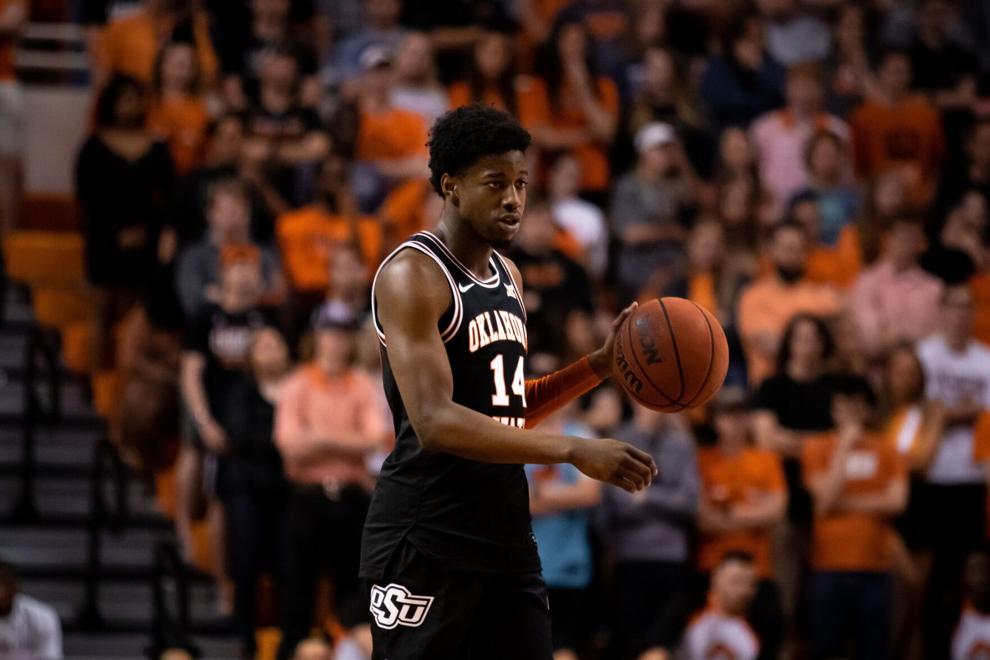 OSU vs. Texas Tech 018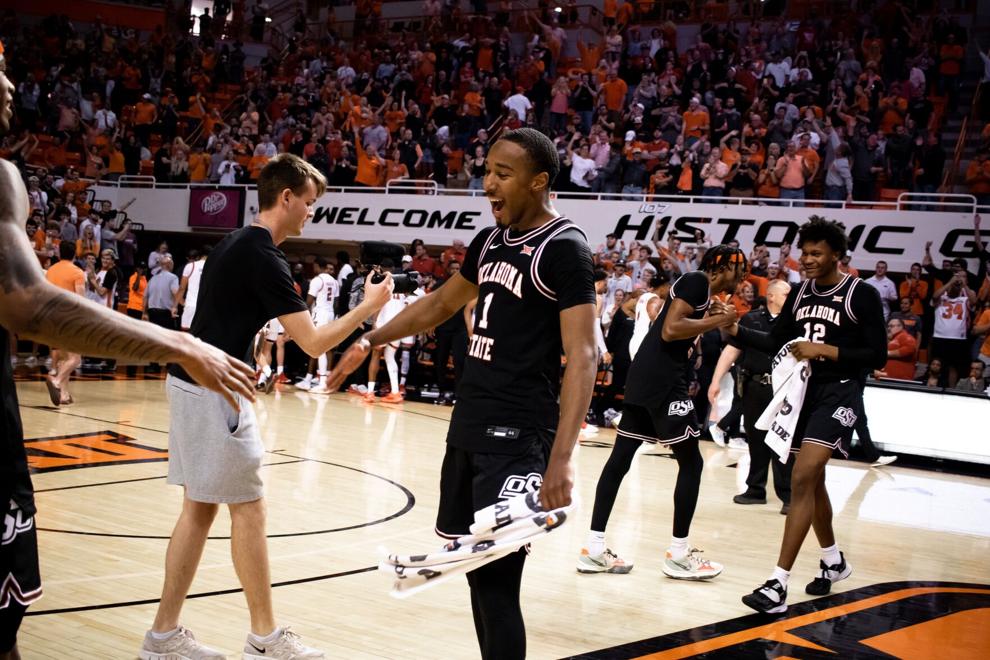 OSU vs. Texas Tech 019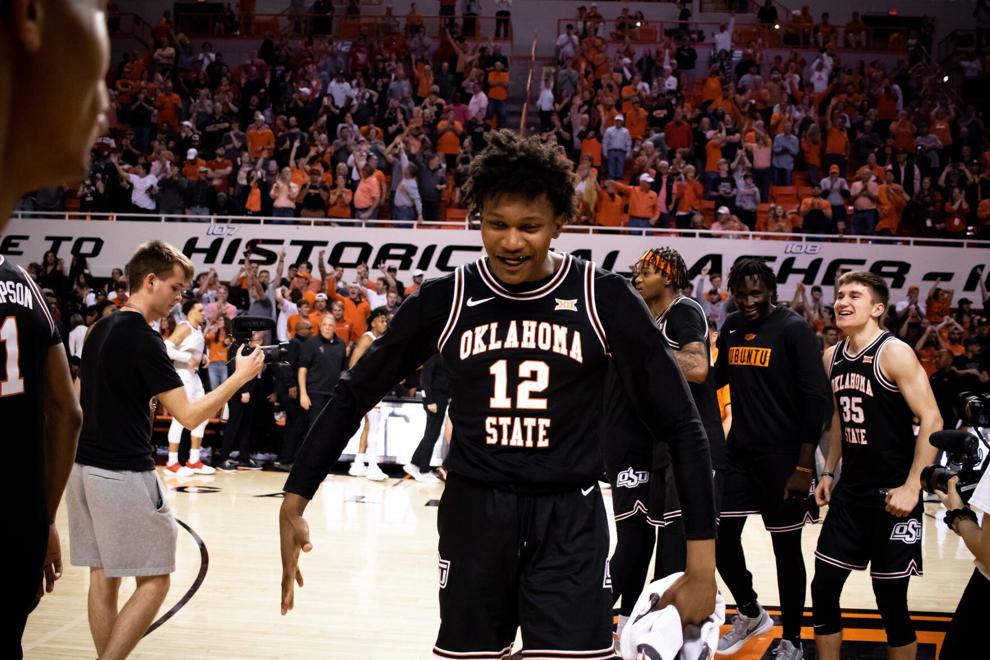 OSU vs. Texas Tech 007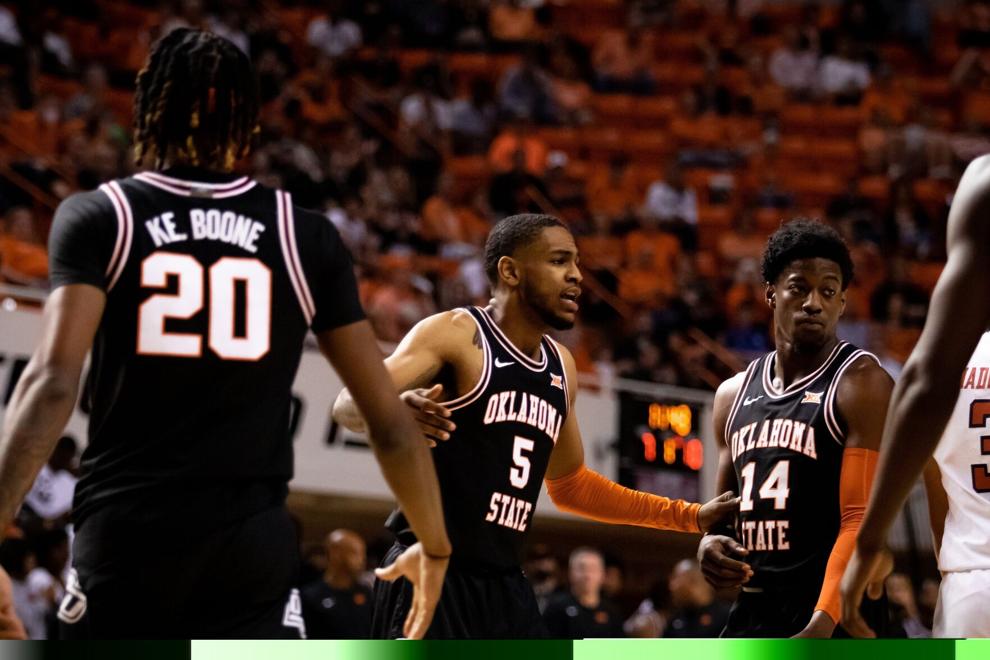 OSU vs. Texas Tech 006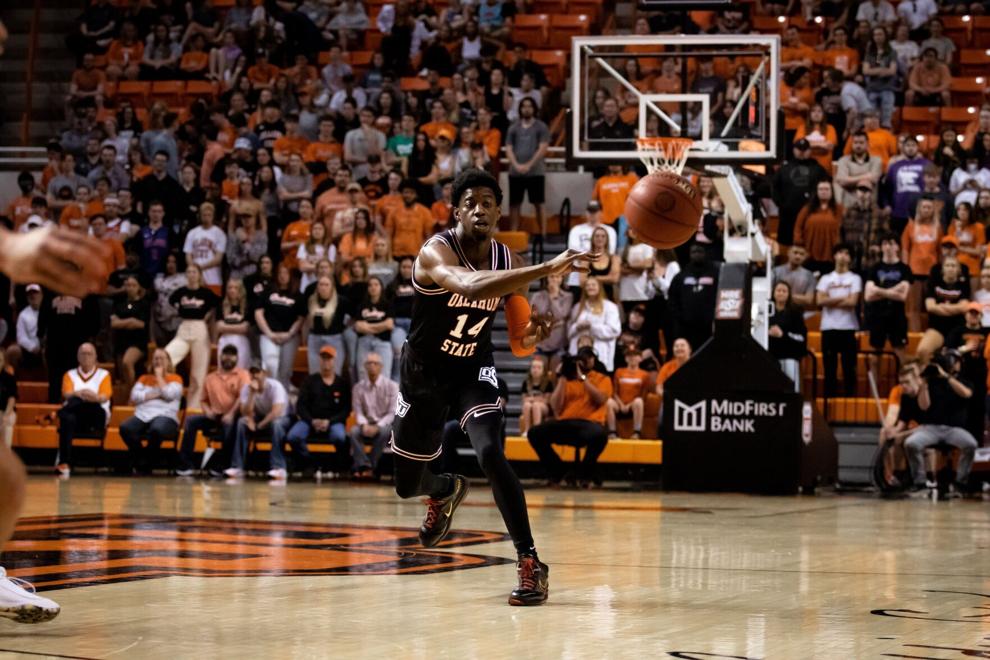 OSU vs. Texas Tech 020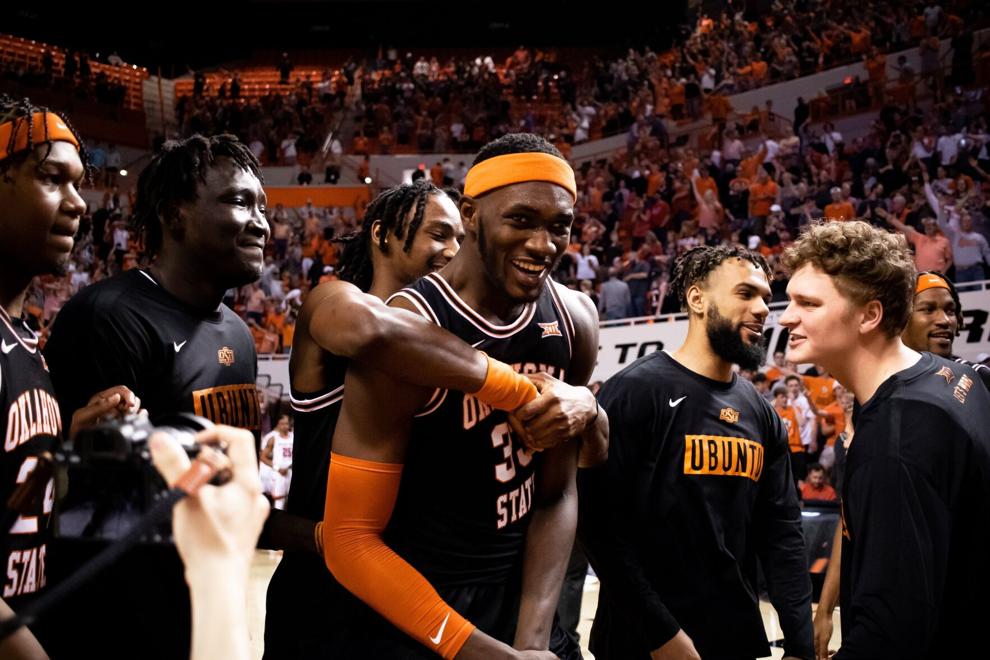 OSU vs. Texas Tech 004
OSU vs. Texas Tech 005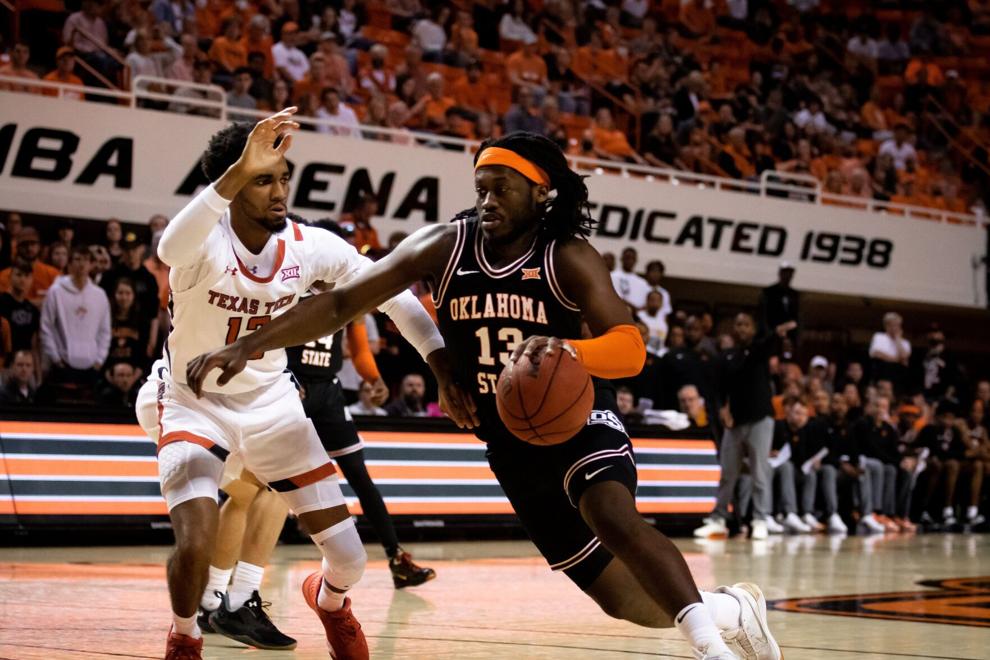 OSU vs. Texas Tech 017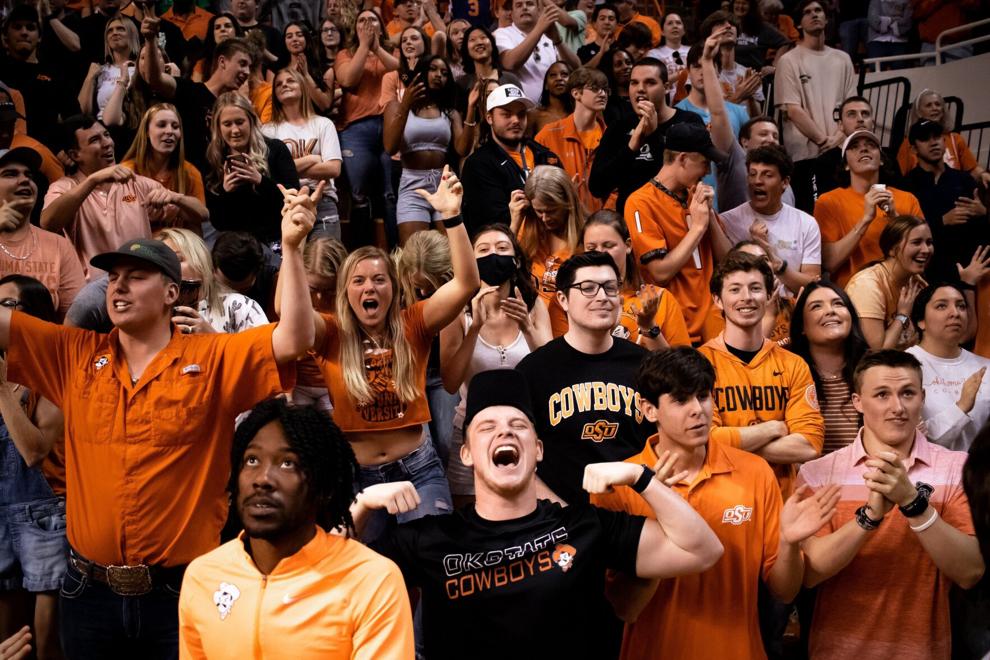 OSU vs. Texas Tech 001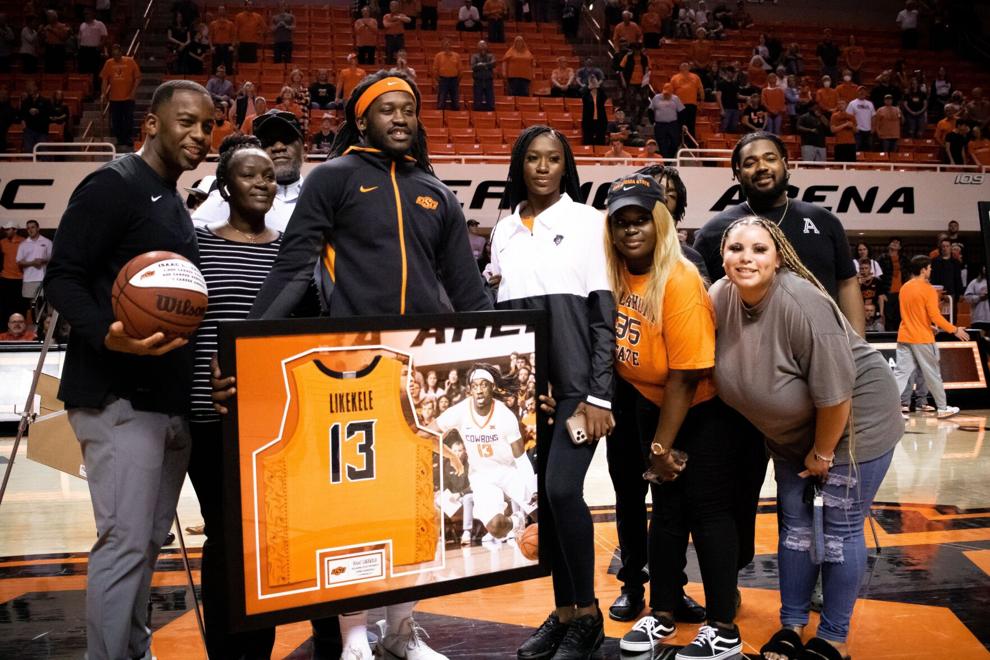 OSU vs. Texas Tech 002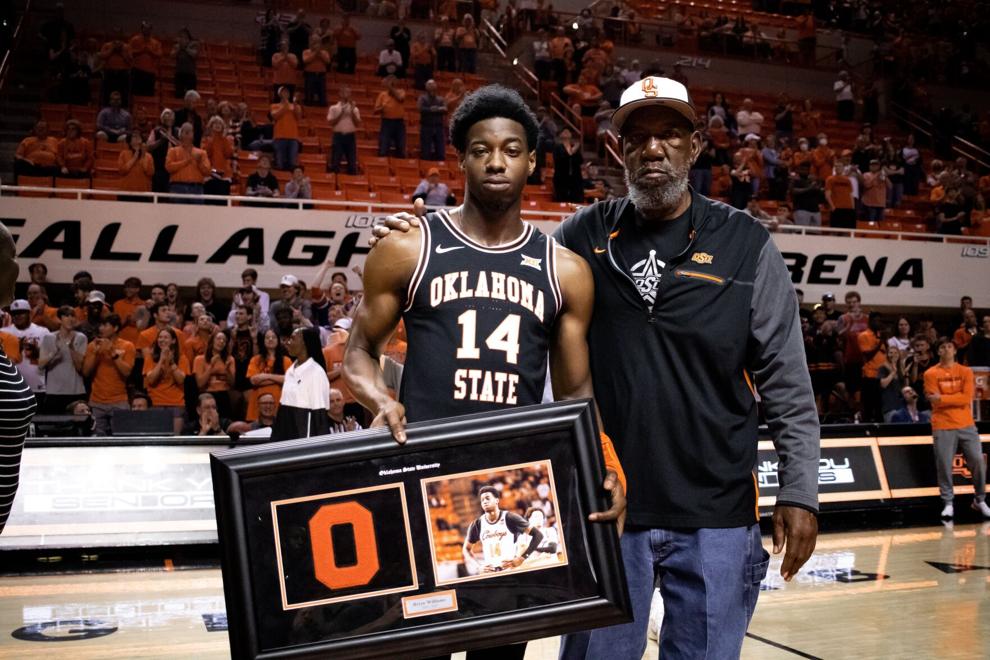 OSU vs. Texas Tech 003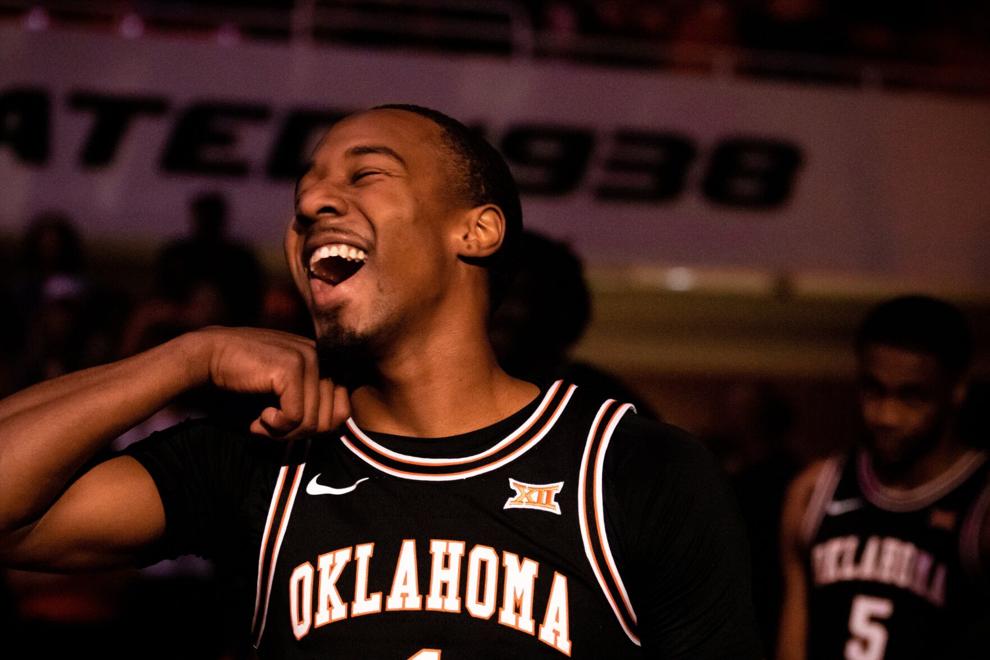 OSU vs. Texas Tech 016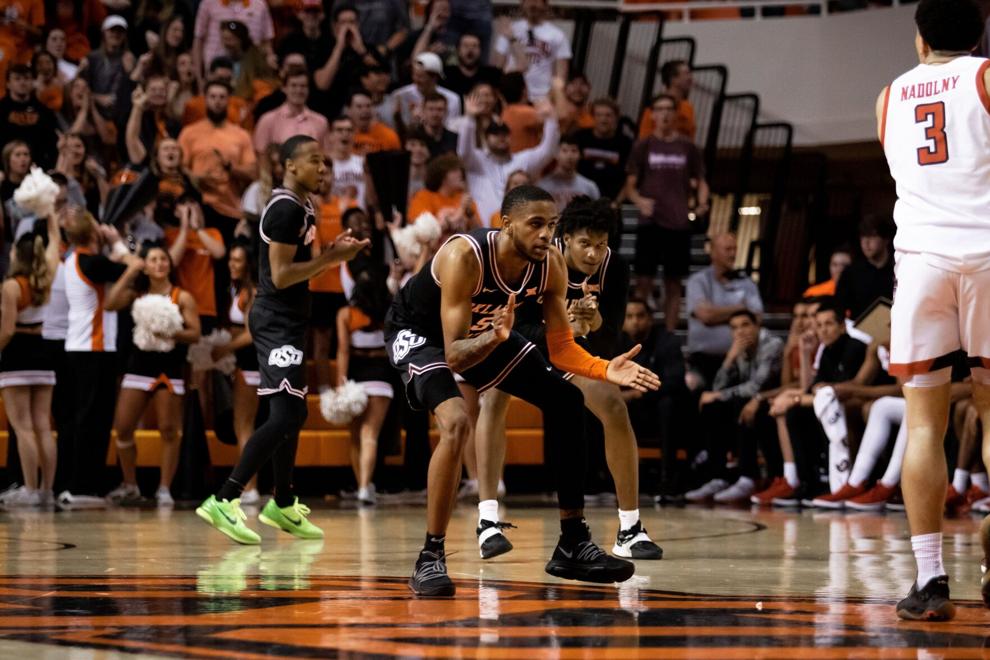 OSU vs. Texas Tech 021
OSU vs. Texas Tech 015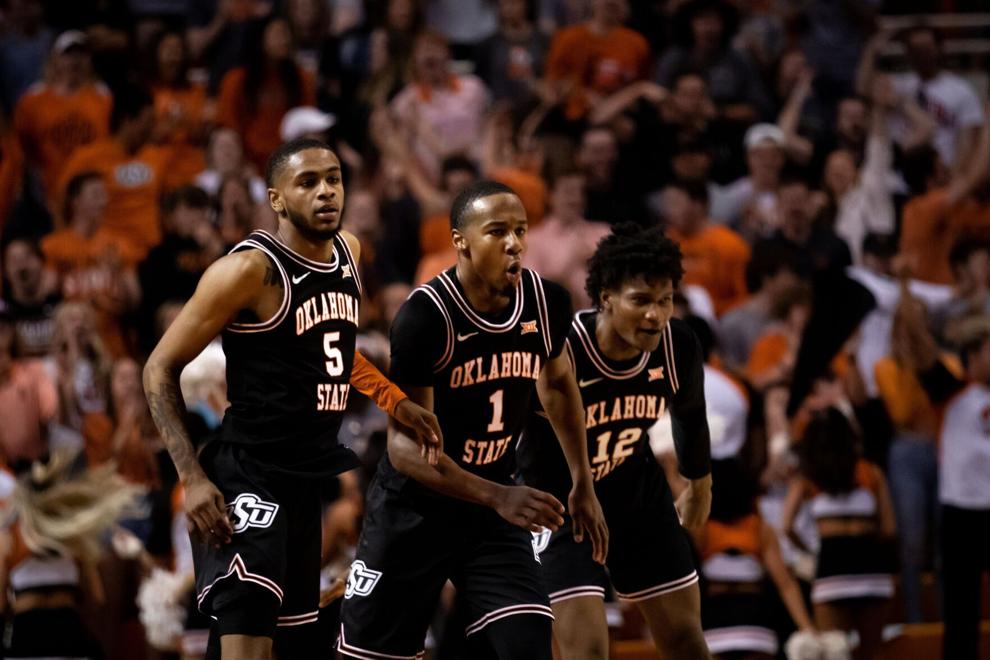 OSU vs. Texas Tech 008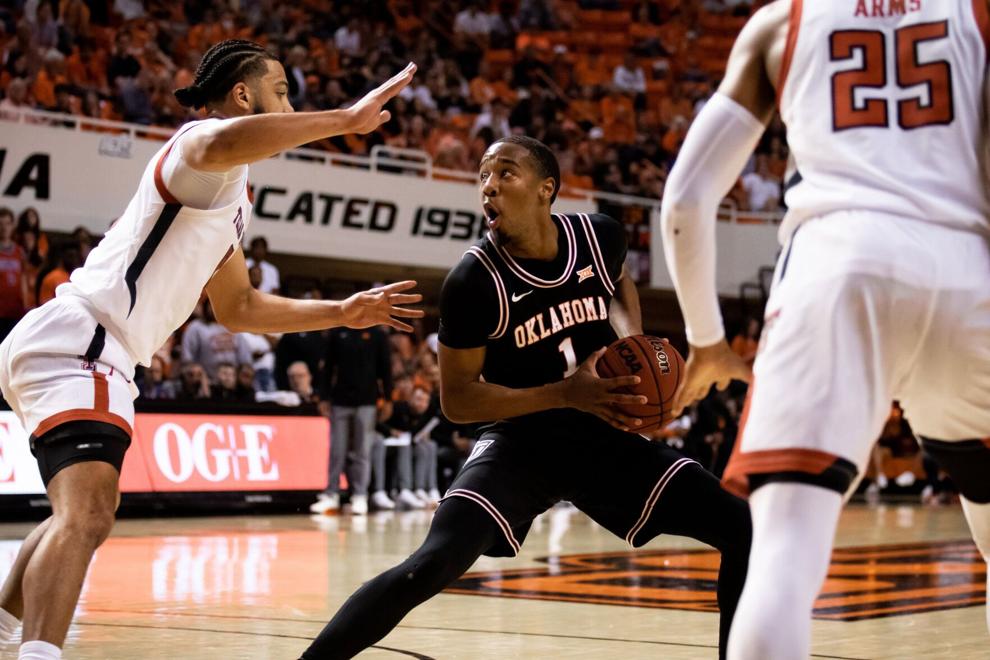 Check out our latest digital-only offer and subscribe now